Top 5 Must-try Street Foods in Hanoi
Dive into the world of Vietnamese street food with these top 5 Hanoi street food dishes. With many dishes in Vietnam, diners are always served with platters of fresh greens and herbs as well as the quintessential nuoc cham dipping sauce as accompaniment. Since a trip to Hanoi is not complete without sampling its traditional delicacies, here's a list of the top must-try foods in Hanoi.
1. Banh Cuon (Stuffed pancake)
Banh Cuon is a great dish for breakfast or midday snack, this dish is made out of rice flour and water, then heated and stuffed with seasoned ground pork, minced with ear mushroom, herbs and sometimes shrimps. You can also dip the banh cuon into nuoc cham sauce for added flavour.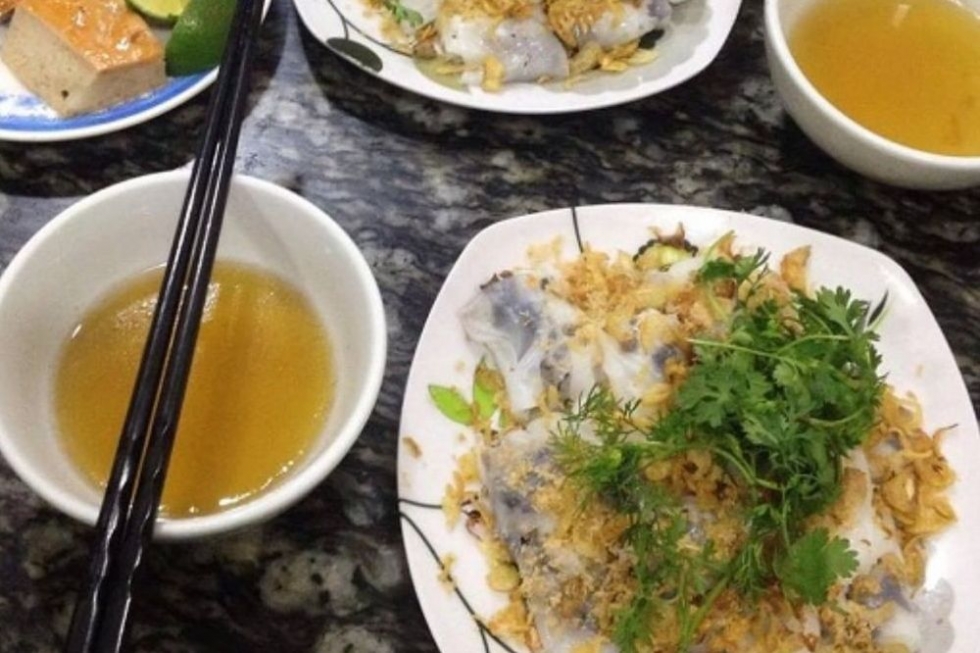 Here is some suggested address for you:
Banh Cuon Hang Ga: 2-14 Hang Ga Street.
Bánh Cuon 29 Thuy Khe, Tay Ho district, Hanoi.
Pho consists of flat rice noodles in a light, meat-based broth. The dish is usually accompanied by basil, lime, chili, and other extras on the side so that eaters can season the soup to their own taste. This is a favorite food of Vietnamese people. There are thousands of "pho" spots in Hanoi. Just get up nearly, head down any street, and stop at whichever one is the most crowded.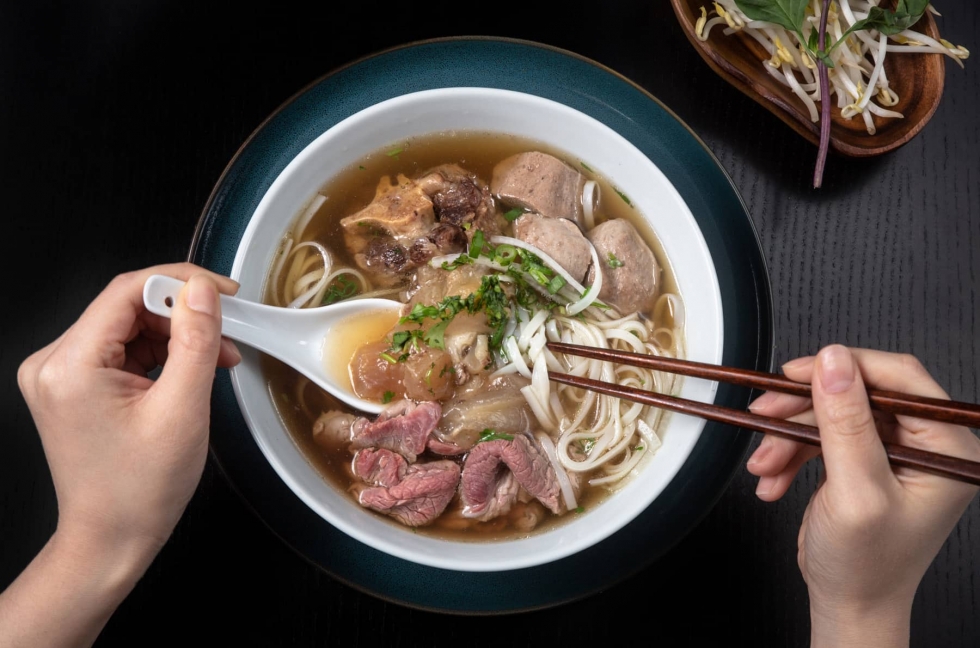 Here is some suggested address for you:
Pho Thin: 13 Lo Duc, Hai Ba Trung district, Ha Noi.
Pho 10 Ly Quoc Su: 10 Ly Quoc Su, Hoan Kiem district, Ha Noi.
Pho Vui: 25 Hang Giay, Hoan Kiem district, Ha Noi.
This is the most popular Vietnamese street food with hundreds of different styles. A typical Banh Mi is a fusion of bread, meat, vegetables, herbs, pickle carrots, pickle daikon, pate along with chili sauce and mayonnaise. Sometimes people who sell Banh Mi have their own secret sauce to add in, make it even more special and unique. Banh Mi has a very wide variety of fillings, from meat, sausage, eggs, to sugar, butter, condensed milk or even ice – cream!
Some suggested address: You can find Banh My everywhere in Ha Noi.

4. Xoi Xeo (Sweet Sticky Rice)
You'll encounter this famous sticky rice in almost every outdoor market in Hanoi. Xoi xeo or sweet sticky rice usually comes with staple toppings of green mung bean paste, soy sauce, and dried shallots, but you can opt for a variety of add-ins such as pate, boiled chicken, cha lua (Vietnamese ham), marinated pork belly, or preserved eggs for a more substantial meal.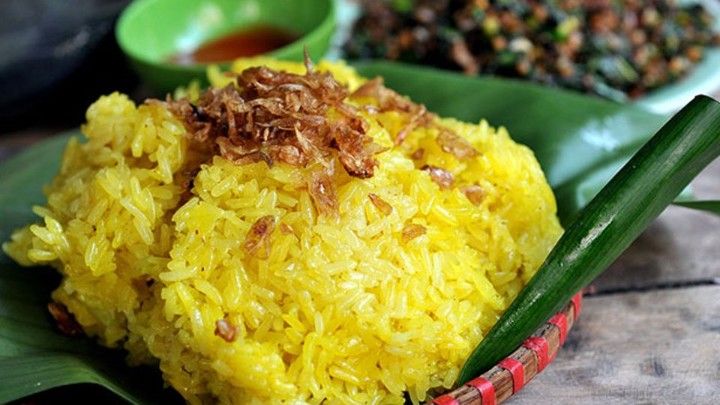 Here is some suggested address for you:
35B Nguyen Huu Huan, Hoan Kiem District, Hanoi.
27 Ta Hien Street,
Hoan Kiem District, Hanoi.
5. Bun Cha (Kebab rice noodles)
This is a Vietnamese dish of grilled pork and noodle. Bun Cha is served with grilled pork or minced pork shoulder meatball (Cha) and a plate of rice noodle (Bun) along with sweet fish sauce and many pickle vegetables such as bean sprout, carrot, onion, green papaya and herbs like basil, rice paddy herb, etc. You can add crush pepper, garlic or lime into the sauce if you want.
Here is some suggested address for you:
Bun Cha Huong Lien: 24 Le Van Huu str, Hai Ba Trung distrct, Hanoi.
Bun Cha Cua Đong: 41 Cua Đong str, Hoan Kiem district, Hanoi.
© GrandViet Tour., Co., Ltd. - The Top Inbound Tour Operator in Vietnam organized the biggest number of visitors from Southeast Asia in 2018.
© GrandViet Tour Co., Ltd. - International Tour Operator Licence 01-217/TCDL-GPLHQT.
Copyright © 2006 - 2020. All Rights Reserved.