Places to visit outside Hanoi
If you have visited Ha Noi, there are still many attractive destinations outside Hanoi area waiting for you to come and discover. Let take some days out of Hanoi to discover the real life of Vietnamese Northern people.
1. Ha Long Bay
Ha Long Bay is known as one of the most famous UNESCO world heritage sites in Viet Nam. For years, Ha Long with a system of stunning stone islands and breathtaking natural caves has been listed in the Seven Wonders of the World. It takes about 3 hours and a half to go from Ha Noi to Ha Long city by bus. When arriving at Ha Long, you are suggested to get on a tourist boat to enjoy the fascinating scenery of Ha Long bay, which lasts 4 to 6 hours. When you are on the cruise, you can drop by and stop to visit by many spectacular caves and tiny islands.
2. Mu Cang Chai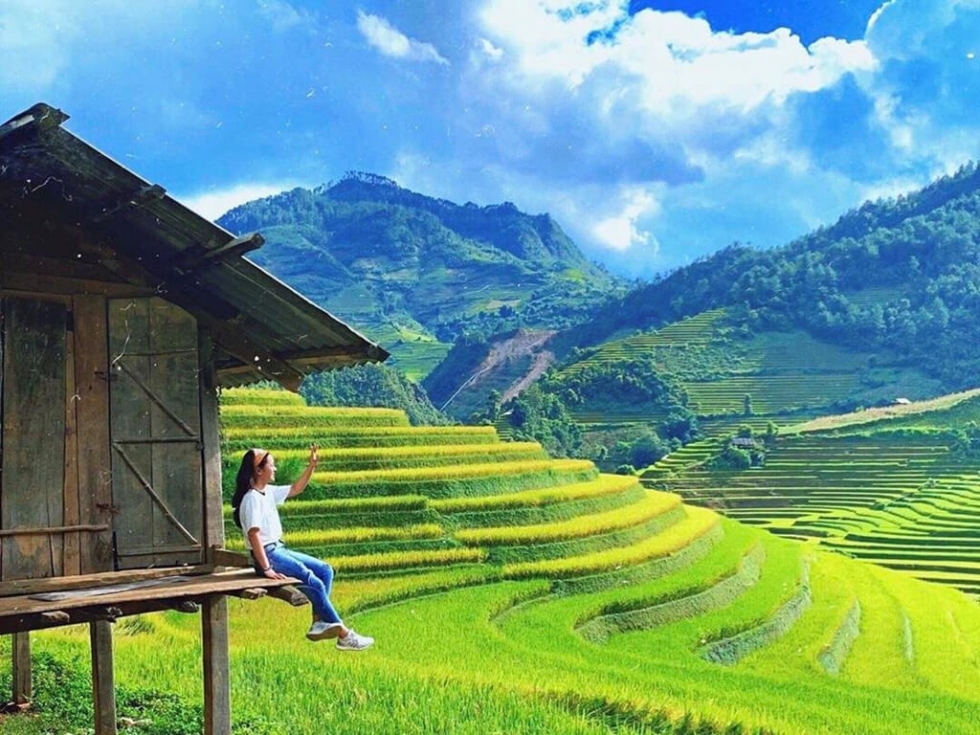 Mu Cang Chai belongs to Yen Bai province, around 300 km far from Hanoi capital with winding mountain roads. Mu Cang Chai is a mountainous land in the Northwest of Vietnam, is famous for the long lasting stretch of hazardous roads, primeval landscapes, grandiose ranges of mountains and the peaceful poetic picture of the ethnic lives.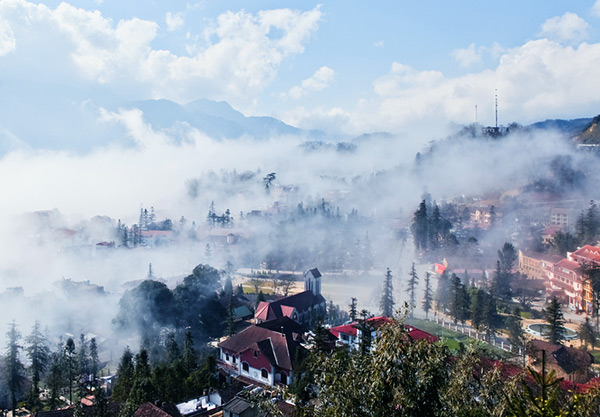 Sapa is well-known for its stunning view of mountains, rice terraced valley and waterfalls, pleasant climate with cool weather due to its average height compared with the sea level ( 2000 meters), for its rich cultures of local ethnics living around the region.
4. Ban Gioc waterfall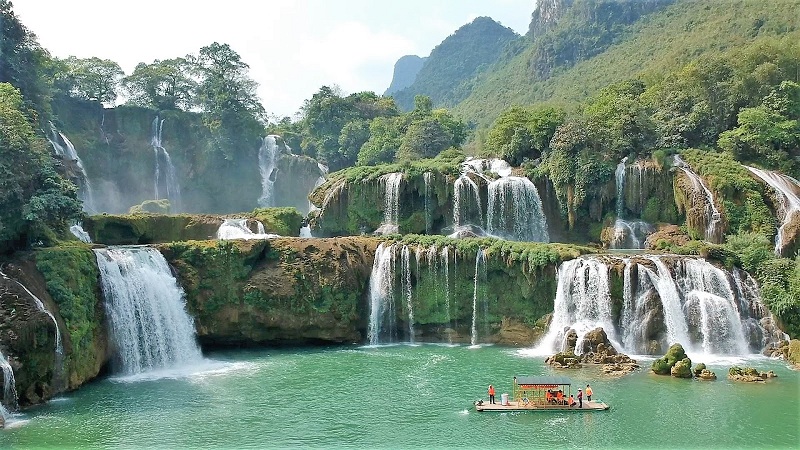 Located in the border area between Vietnam and China, Ban Gioc waterfall is a must-see attraction if you have a trip to Ba Be lake or to Cao Bang province. The waterfall is considered as the biggest and most impressive waterfall in Vietnam. Relax yourselves and have a nice photos when paying a visit to this waterfall.
5. Hoa Lu -Tam Coc
Hoa Lu and Tam Coc are in turn renowned as the very first capital of Vietnam in the 10th century and the historical monument. These two historical sites belong to Ninh Binh province which is about 90 kilometers away from Hanoi. Hoa Lu and Tam Coc partly maintain its original layout and architecture, all of which date as far back as the Dinh and Le Dynasties. On your way, you will have a chance to contemplate the beautiful sightseeing of rice fields and peaceful views of Northern rural sites.
© GrandViet Tour., Co., Ltd. - The Top Inbound Tour Operator in Vietnam organized the biggest number of visitors from Southeast Asia in 2018.
© GrandViet Tour Co., Ltd. - International Tour Operator Licence 01-217/TCDL-GPLHQT.
Copyright © 2006 - 2020. All Rights Reserved.