Meet our team
At Grand Viet Tour, we are proud of our dedicated and knowledgeable staff who reflect the values of the company. We build a solid, civilized and healthy working environment, take the freedom of mind and train people as the development criteria of the company. In addition, every employee of the company constantly cultivates, trains and fosters his or her capacity towards professionalism, quality and high level.
1. Mr. Hau The Hoang, Managing Director (Nick name is Kevin)
With passion of providing best tours and services for travelers, Mr. Hau has chosen tourism as his career. From 1992 to 1994, graduated from University of Commercial in field tourism and from University of Foreign Languages with bachelor degree of English Language, Mr. Hau joined the tourism in many positions and worked as tourguide, salesman, collaborator, operator for travel business in Hanoi Old Quarter.
From 1998 to 2006, worked as a senior manager of some reputated travel companies and was in charge of Outbound Department, and then Outbound and Domestic Department ect.
At the present, Mr. Hau is the Managing Director of G

randV

iet Tour, and still keeping his passion.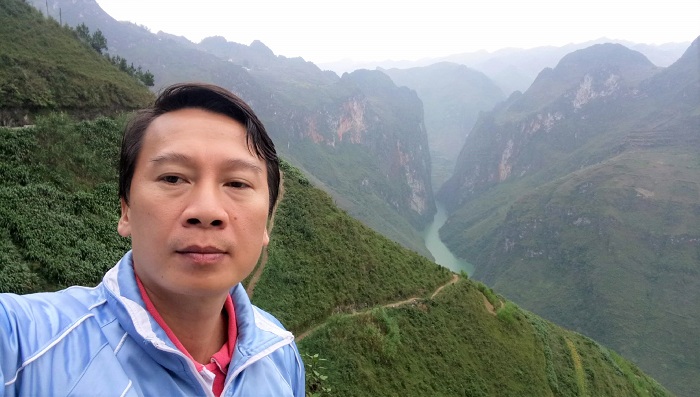 2. Mrs. Minh Hien, Inbound Manager (Nick name is Helen)
Ms. Minh Hien Nguyen, graduated from Hanoi National University in field of English and Chinese Languages. During the time in University, Ms. Minh Hien has learned Thai language. At present, she can speak fluently 03 foreign languages as Thailand, English and Chinese.
Her favourite activities: traveling to another areas and countries to learn about different cultures, life styles and also discover new taste of the local food. She likes enjoying opera performance and reading books.




3. Mr. Minh Nha, Manager of company branch, Ho Chi Minh City (Nick name is Tony)
Living in a bustling, dynamic Ho Chi Minh city, I realize tourism is really important and necessary for most of the people and most of countries' econimics in the world. Therefore, I have chosen working in tour company to be the part of the world. I love to travel, to see and witness, and to gain knowdge about our country and others. As a manager of HCM city branch, that is delighted for for me to help travelling people get a complete experience when travelling around Vietnam.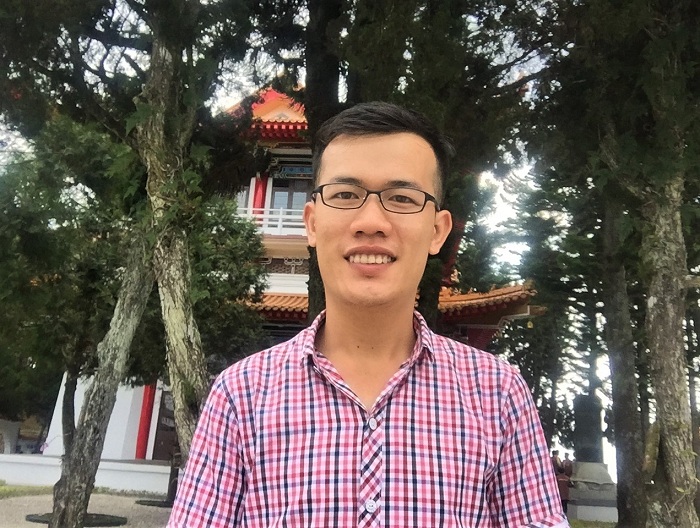 4. Mr. Eng Kunthea, Chief Representative in Cambodia


He graduated at Tourism and Hospitality Management field in Build Bright University. He can speak fluently Thailand, English and Japanese

languages.
He started working in tourism and hospitality in 1998 as house keeping at City Angkor hotel.
From beginning the year of 2000, he worked for Angkor Holiday Tour as Tour Operator in the day time. But in the night time, he still worked at City Angkor hotel.
Mr. Kunthea is now the Chief Representative of Grandviet Tour in Cambodia.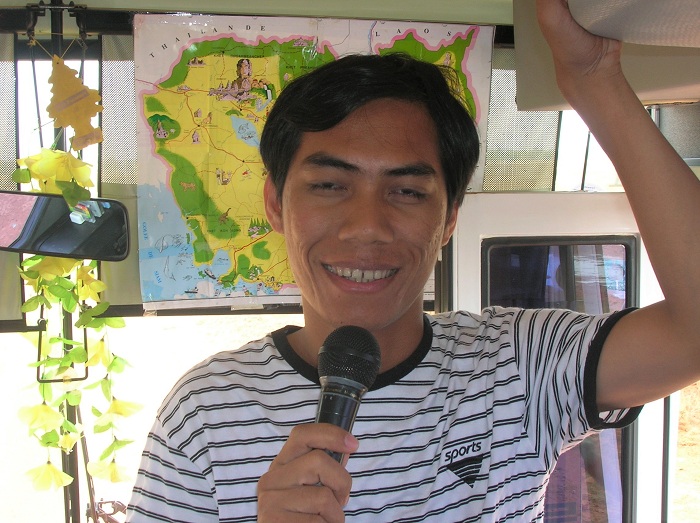 5. Ms. Clairol Olivar, Representative in Manila, Phllippines (You can call me Claire for short).
When I was in high school I already set my mind to get Tourism course in college it's because I hate Math Solving, then I realized working in the Tourism industry can help me to develop by dealing with other people, and dream to travel with different places.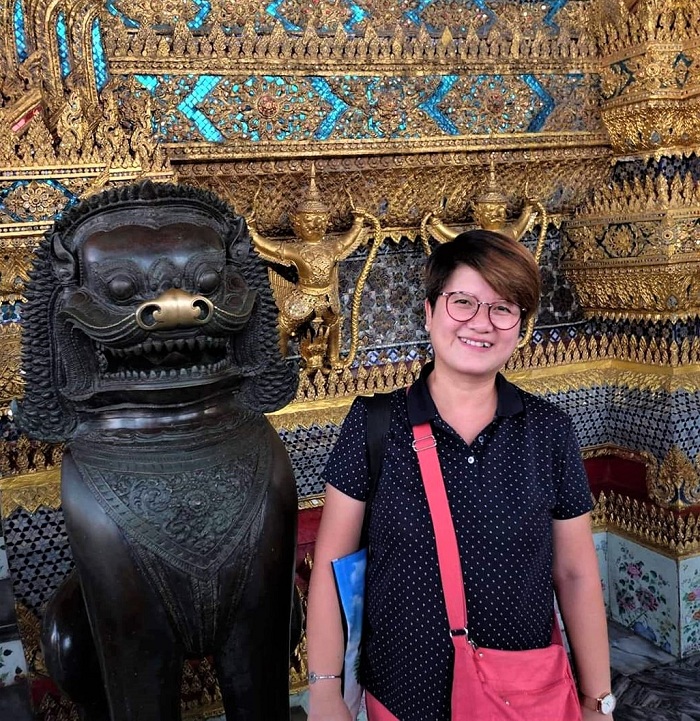 6. Ms. Vui, Sales Manager, Inbound Department (Nick name is Viva)
"When I was a child, I really like to go travelling to many places in the world. The most desirable dream is to meet people and know about their cultures. And for that reasons, I've chosen tourism, after several years of working in tourism business I have gained knowledge and a lot of skills for the life. I have got my dream and it now comes true. My favourite activities are listening to music, travelling and shopping and other is writing my dairy."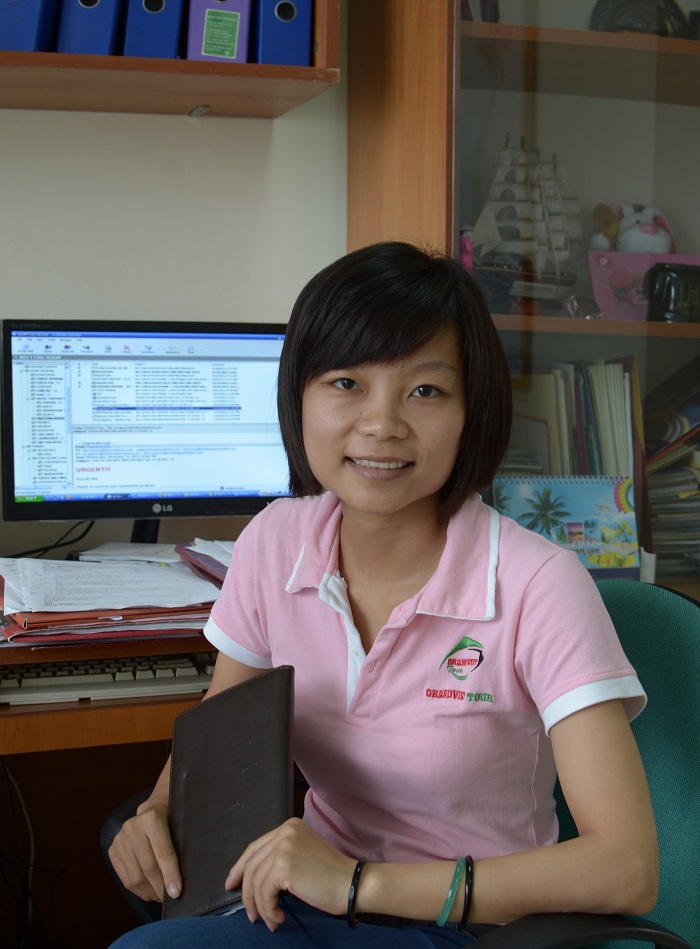 7. Mr. Son, Sales Manager, Inbound Department (Nick name is Sonny Phan)
"When I think about tourism, I think about the most popular activity in the world, that is "travelling". Travellers, through travelling, seeks their excitement and experience and working as a tour sales manager is also an experience of excitement. That's the reason I have chosen working in tourism as my career. Looking people smile and enjoy their tour makes me feel I have done things well for other people and also for me."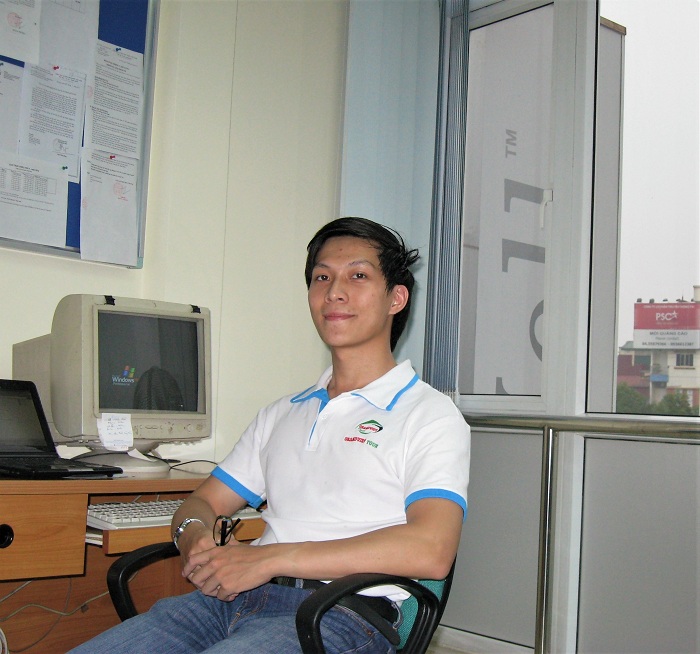 8. Ms. Thắm, Tour Operator, Inbound Department (Nick name is Daisy)
"Providing the most convenient tours and services is my working statement. It is good to see every tourists feel satisfy and enjoy the most of their tour. I like Vietnamese food and shopping along the streets in Hanoi. It is a real experience for everybody especially for the tourists. I would like to make friends and sharing my knowledge about the interesting places in Vietnam."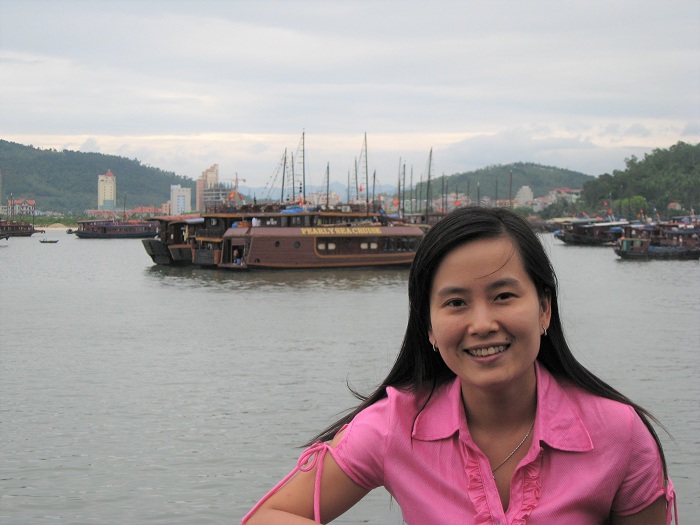 © GrandViet Tour., Co., Ltd. - The Top Inbound Tour Operator in Vietnam organized the biggest number of visitors from Southeast Asia in 2018.
© GrandViet Tour Co., Ltd. - International Tour Operator Licence 01-217/TCDL-GPLHQT.
Copyright © 2006 - 2020. All Rights Reserved.