The beauty of cauliflower season in Moc Chau
Coming to Moc Chau in cauliflower season, visitors will be getting lost in wonderland of white color of this flower. Cauliflower may not be the most romantic flower to fascinate with its bloom, but it attracts visitor's mind when they see the Moc Chau's fields covered with wonderful white bloom.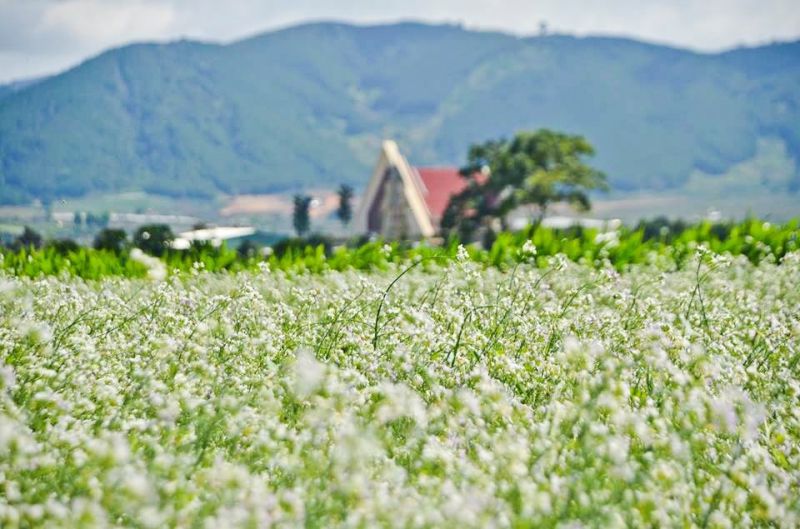 The end of autumn or early winter (around November to December) is annually the time when the most pristine white cauliflowers bloom. In this time, visitors can admire the fields or valleys covered with white cauliflower and enjoy the beauty of Moc Chau plateau.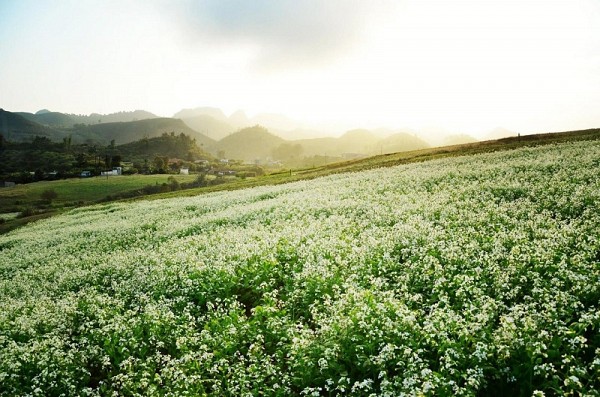 The cauliflower in Moc Chau is often planted in a whole hill, extending from one valley to the other, making the vast area covered with pristine white. This is different from Ha Noi, where the cauliflower is covered in a small fields.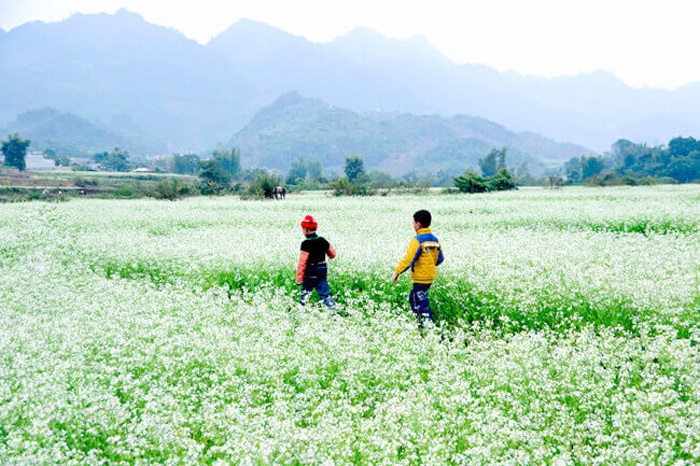 However, time to enjoy these beautiful and romantic cauliflower fields is not long, usually lasts for 2-3 weeks. The reason is that the ethnic minorities here often plant cauliflower to collect old cauliflower seeds and then they sell it to oil-processing facilities.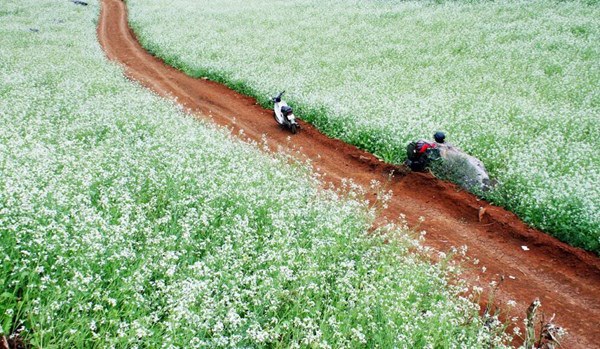 Some beautiful places to admire the beauty of cauliflower in Moc Chau can be is behind the Ang pine forest, Ba Phach Villages 1, 2, 3 and Ngu Dong Ban On area.
But the most beautiful and famous place is the area behind Ban Ang pine forest. In here visitors can admire dozens of hectares of cauliflower are blooming along with beautiful scenery of nature.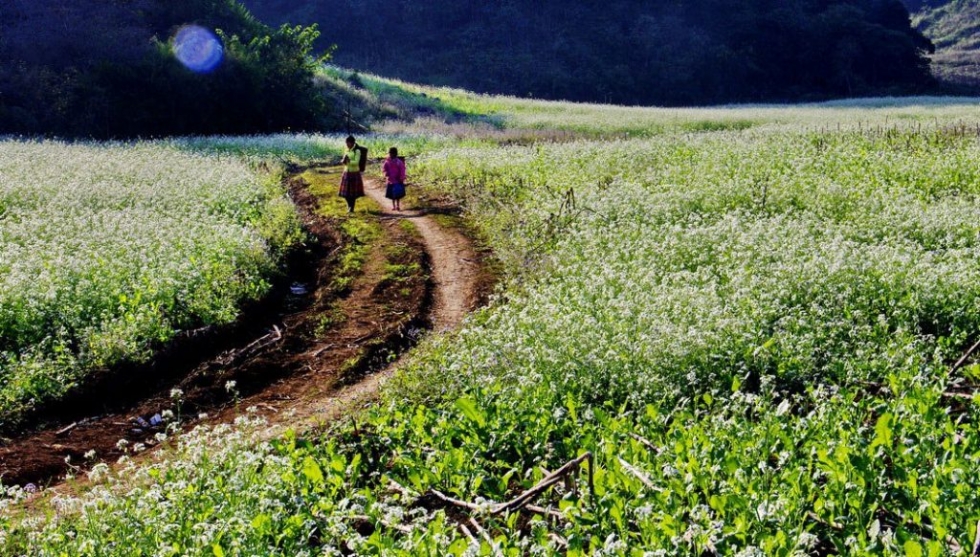 When the cauliflowers blooming in Moc Chau is also the time that Northwest welcomes a large number of tourists, especially youngsters come to admire the beauty of cauliflower and the sweet beauty of Northwestern region. With people who are love taking photos, a frames with cauliflower fields are indispensable. With available advantages, Moc Chau will definitely become one of the most beautiful autumn photography spots and famous tourist destination in the country.
© GrandViet Tour., Co., Ltd. - The Top Inbound Tour Operator in Vietnam organized the biggest number of visitors from Southeast Asia in 2018.
© GrandViet Tour Co., Ltd. - International Tour Operator Licence 01-217/TCDL-GPLHQT.
Copyright © 2006 - 2020. All Rights Reserved.