Most beautiful villages in Sapa
The villages in Sapa are an indispensable part of Sapa tourism. Along with the beautiful scenery of the mountains and forests, the village of ethnic minorities here attracts large numbers of visitors to Sapa. In Sapa, in addition to the Kinh people, there are five ethnic groups including the H'mong are the largest, followed by Dao Do, Giay, Tay and Xa Pho.
1. Cat Cat Village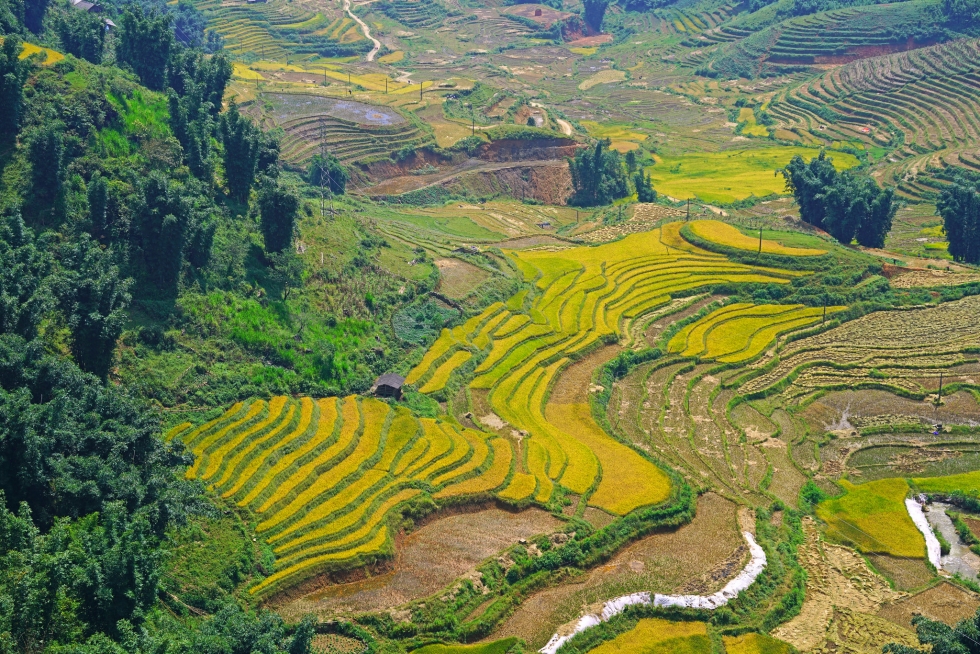 Cat Cat Village is a H'mong ethnic village located in Lao Cai province. Just only 3 km from Sapa town, this is the most popular ethnic village and most visited tourists in Sapa. Nowadays, Cat Cat village is a popular tourist destination with many new infrastructure such as small streets paved with stone through the village center, exhibits, artifacts and labor products of the people, conservation of handicrafts. In the middle of Cat Cat village is the convergence of three streams of Tien Sa, Vang and Bac streams and Cat Cat waterfall, besides the waterfall, there are two suspension bridges, Si and A Lu, which are favored by many tourists.
2. Ta Phin Village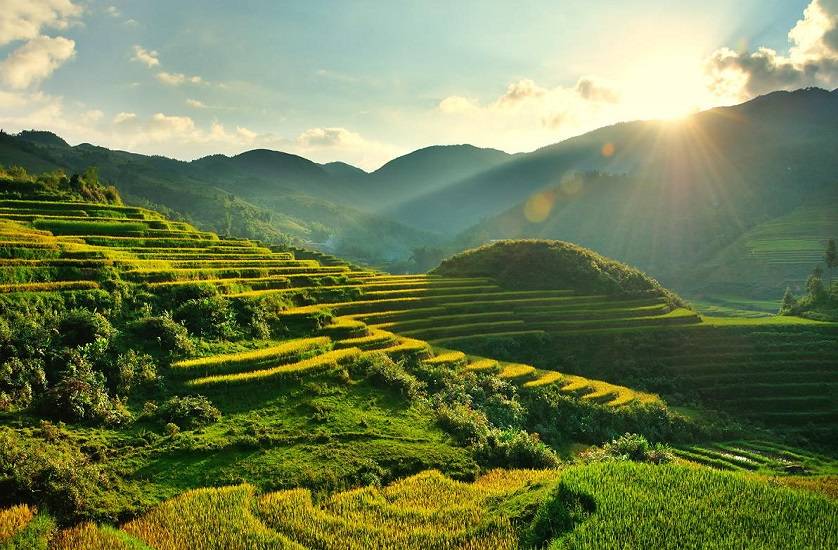 Ta Phin village is home to Red Dao and H'mong ethnic group, from Sapa town is about 14km toward Lao Cai city. This place attracts visitors by the vibrant beauty, imbued with the identity of highland people and pristine natural scenery. This place is also famous for bath salts that make up the brand "bath medicine leaf Red Dao." When walking around the town of Sapa. You will find many massage parlors with bathtubs of Red Dao. In addition, when visiting the ancient village, visitors can experience bathing medicine, buying brocade or enjoy the specialties served by the restaurant here.
3. Lao Chai Village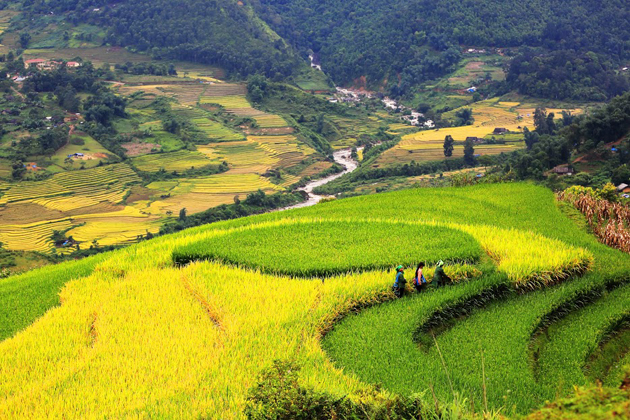 Lao Chai village is located 7-8 km southeast of Sapa town, visitors can come to Lao Chai from Sapa without spending too much time on moving. This is a village of H'mong people, with houses interwoven with terrace fields. Back to Hoang Lien Son range is majestic, in front of Muong Hoa stream flows through and the terraces are wild ladder. Lao Chai is the charming landscape, the second most beautiful in Sapa.
4. Ta Van Village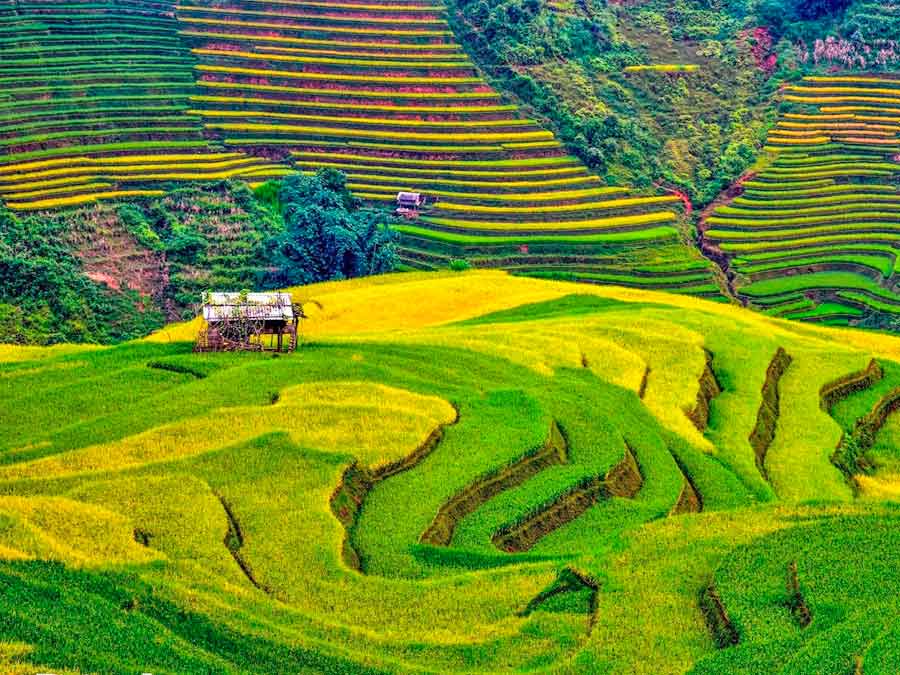 Ta Van Village is located in Ta Van commune, Lao Cai province and about 15km away from Sapa town in the direction of southeast. Located in the territory of Hoang Lien National Park, Ta Van village lies at the foot of a mountain and is home to Giay and Dao minorities groups. Along with Lao Chai, Ta Van combined into a common name for a tourist site "Lao Chai - Ta Van" which attracts many travelers. Besides, Ta Van is also strongest homestay service development. There are many homestays rentals in Sapa. Visiting Ta Van, tourists can also stop for lunch at local restaurants.
5. Sin Chai Village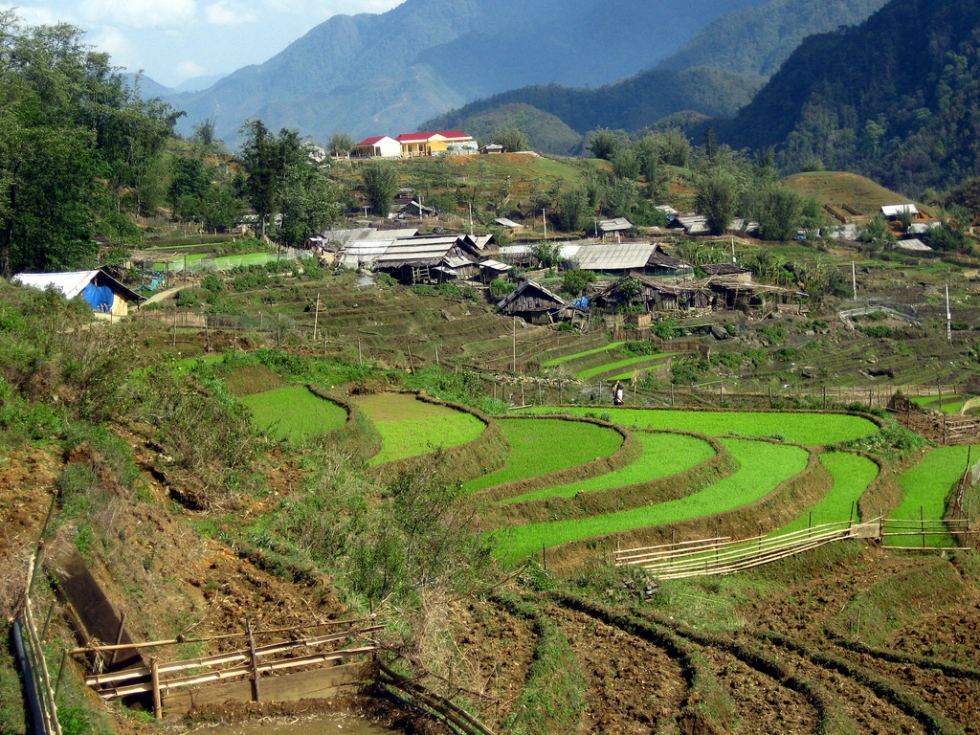 Sin Chai village is located at the roof of Fansipan mountain - the hightest peak of Indochina. Hiking upon the mountain to reach Sin Chai, travelers are exposed to a wonderful painting of rice paddles, waterfalls and leisurely grazing buffaloes. A short trekking trip to Sin Chai is very interesting thanks to the natives, who would spend their time to teach you weaving or dying fabric, take you on a locally constructed trail to explain the name and functions of the local flora. You can also join them planting trees or their traditional sporting activities.
6. Y Linh Ho Village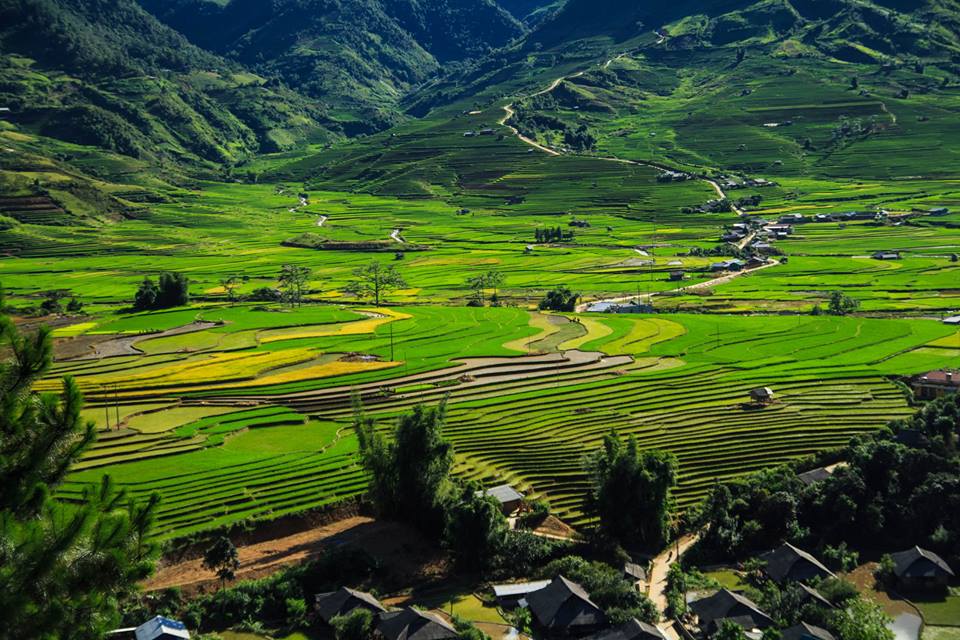 Y Linh Ho Village is located about 7km to the southwest of Sapa town, along side of Muong Hoa valley. This village is home to the black H'mong who wears dark clothes in black and navy dyed with indigo.Here you may enjoy the beautiful and intriguing scenery of those villages. You can also have opportunity to visit the H'mong people dwelling in their wooden and bamboo houses. Especially if the weather is good you can opt for a swim.
7. Giang Ta Chai Village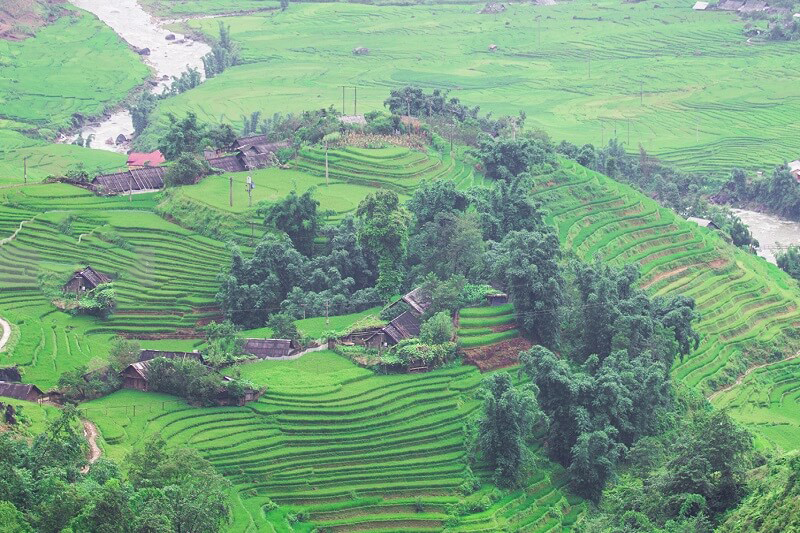 Giang Ta Chai village is far from the center of Sapa about 15 km. Located at the right side of Muong Hoa valley, Giang Ta Chai is the village of Red Dao and has become the attractive places for visitors who want to experience the colorful traditional customs and culture.
© GrandViet Tour., Co., Ltd. - The Top Inbound Tour Operator in Vietnam organized the biggest number of visitors from Southeast Asia in 2018.
© GrandViet Tour Co., Ltd. - International Tour Operator Licence 01-217/TCDL-GPLHQT.
Copyright © 2006 - 2020. All Rights Reserved.