Admire the poetic beauty of the Ban Ang Pine forest in Moc Chau
Ban Ang pine forest is a very attractive place in Moc Chau. It is known as "miniature Dalat in the North" with beautiful natural scenery and poetic landscape.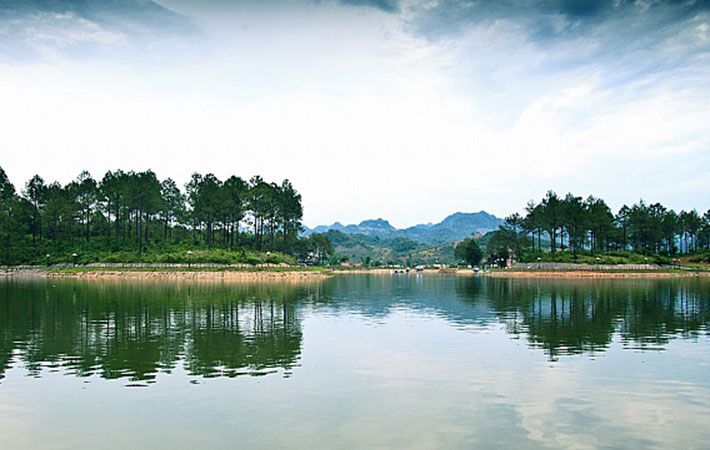 Ban Ang pine forest is a famous tourist destination with wild beauty located in Dong Sang commune, Moc Chau district, Son La province. This is also one of the wonderful eco-tourism resorts of Moc Chau that is deeply impressed by the poetic and charming beauty of pine forest.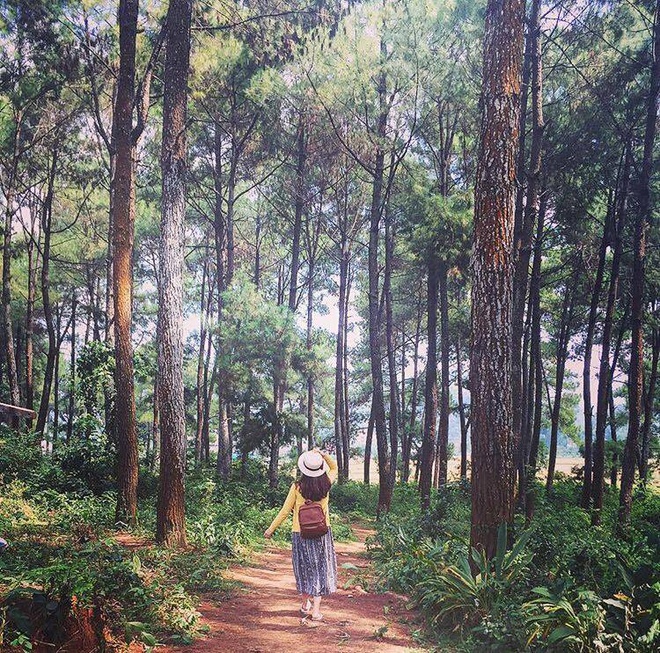 Visit ecotourism area of pine forest lake, visitors will not surprised from the beauty of the lake of 5 hectares of pine forest sits with 43 ha of land stretching across hills brown red feralite constitute natural landscape wonderful.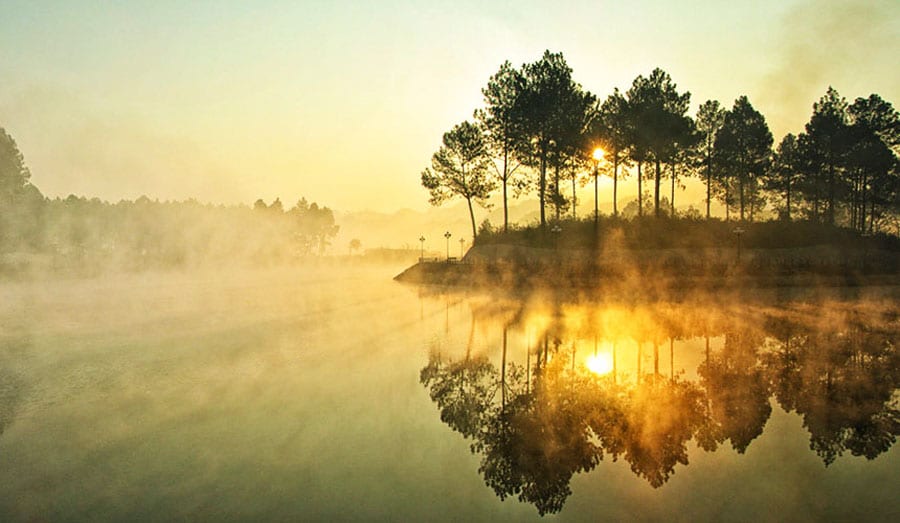 Coming to this place, you will feel the cool weather, the fresh air creates a sense of relaxation and comfort, making the beautiful forest even more lovely and attractive.
The pine forest here consists of 2 kinds such as local and Da Lat pine stretching on the hill ranges of red-brown feralit soil that makes this mountainous town into the fantastic natural landscape. Thus, beside Da Lat highland, it is true to consider Ban Ang as the second land of pine forest perhaps.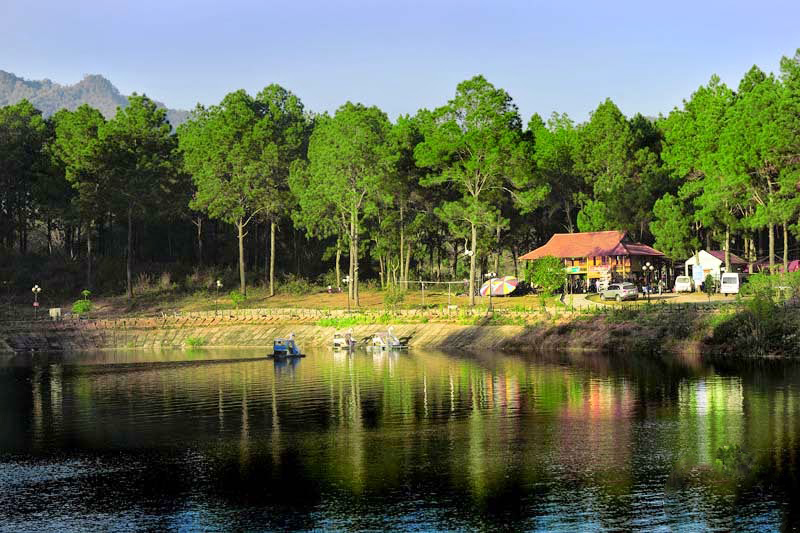 Besides, there are many rental stilt houses in Ban Ang village with the price from 600.00VND/person. But if you want to overnight outside, you can also bring camping tent in the forest.
© GrandViet Tour., Co., Ltd. - The Top Inbound Tour Operator in Vietnam organized the biggest number of visitors from Southeast Asia in 2018.
© GrandViet Tour Co., Ltd. - International Tour Operator Licence 01-217/TCDL-GPLHQT.
Copyright © 2006 - 2020. All Rights Reserved.