Explore the beautiful Cat Cat village
Located 38 Km from Lao Cai city, Sapa is a mountainous district in the North West of Vietnam, at the height of 1600 metres above the sea level, its average temperature is 15-18 Oc. It is cool in summer and cold in winter. Sapa is well-known not only for foggy town, but also for ethnic people around there. A place nearby Sapa town where visitors often come is Cat Cat village, an old-aged village of H'Mong ethnic group, it still remains unique customs and practices that were mostly lost in other villages.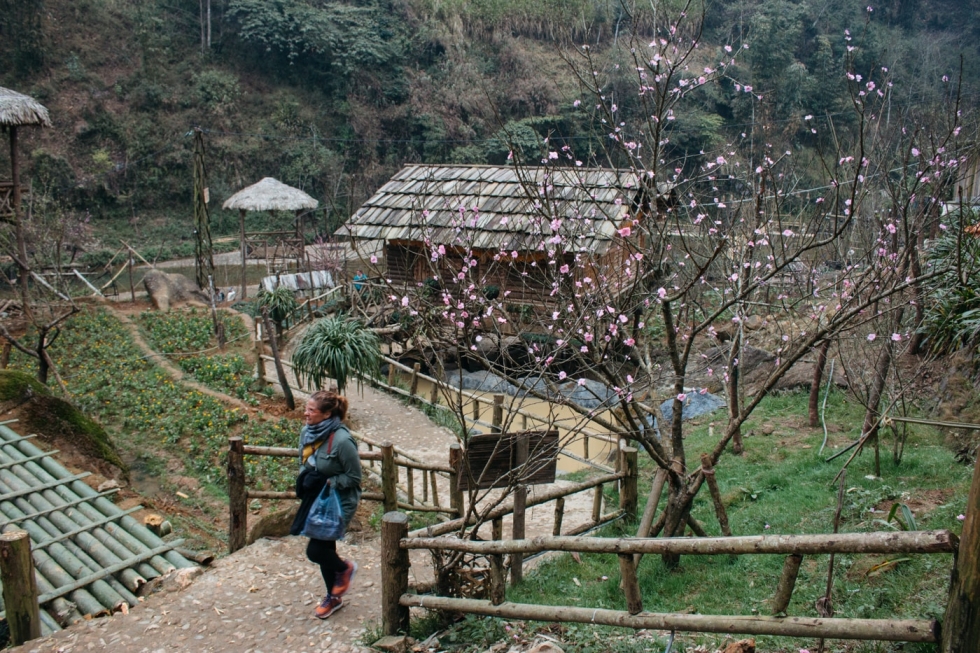 I myself had an opportunity to admire a lively and colorful picture when coming to Cat Cat village a few months ago. That is the image of young women sitting by looms with colorful pieces of brocade decorated with designs of flowers and birds. When these pieces of brocade are finished, they are dyed and embroidered with beautiful designs. A noteworthy is that, H'Mong women use plants and leaves to dye these brocade fabrics.Then they roll a round and smooth section of wood covered with wax on fabrics to polish them, making their colors durable.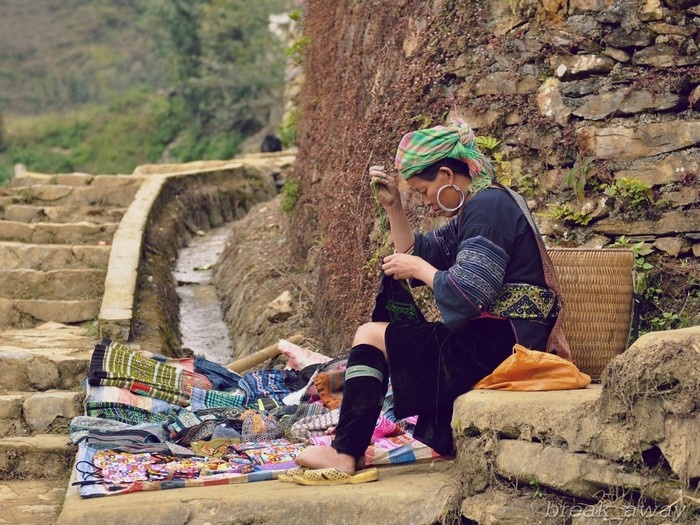 In addition, many residents at Cat Cat are good at manipulating gold and silver jewelry. Besides, there are some unique customs at Cat Cat, including custom of "pulling a wife". A man can ask his friends to lure a girl he likes to his house and keeps her there for three days. During these days, if the girl agrees to become his wife, they will hold the wedding. However, the girl can happily go home if she does not like him.
Traditional houses of H'Mong people at Cat Cat have three rooms with three doors and covered with Po Mu wood roof. Inside the house, there are three columns that stand in round or square stones. The walls are made from sawn timber. The main door is always closed and only opened when people in the house organize important events.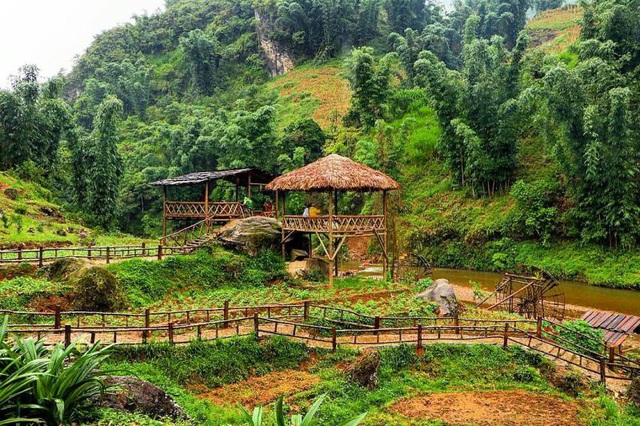 The best time to visit Sapa town and Cat Cat village should be from August to the middle of September in the year, when terrace fields become yellow color as we often call them as golden fields. The view is absolutely beautiful, we should not miss this chance to come here and keep for myself many memorable photos. You can take a shuttle or private bus directly to Sapa or take an overnight train from Hanoi to Lao Cai city, then connect to Sapa by a bus or taxi.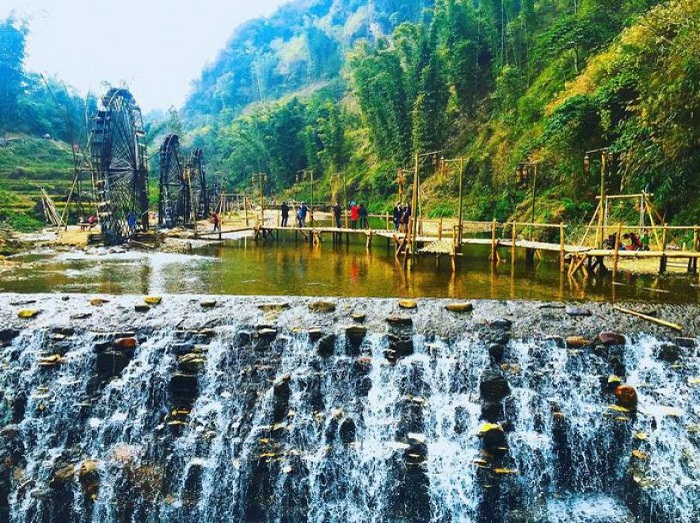 When you arrive in Sapa town, there are some means of transportation that you can choose to reach Cat Cat from Sapa downtown, but only small vans from 4 seaters to 16 seaters can transfer there, the bigger buses are not allowed, due to the narrow road. Tourists also can walk from the hotel to the village as trekking is the only way when moving inside the village too.
© GrandViet Tour., Co., Ltd. - The Top Inbound Tour Operator in Vietnam organized the biggest number of visitors from Southeast Asia in 2018.
© GrandViet Tour Co., Ltd. - International Tour Operator Licence 01-217/TCDL-GPLHQT.
Copyright © 2006 - 2020. All Rights Reserved.