Experience walking on the seafloor and watching coral in Phu Quoc
Phu Quoc is a famous tourist destination that attracts both domestic and foreign tourists. Dubbed as one of the Pearl Islands with pristine beauty and beautiful scenery, this place has many famous tourist destinations such as Ham Ninh Fishing Village, coral park, Safari zoo,..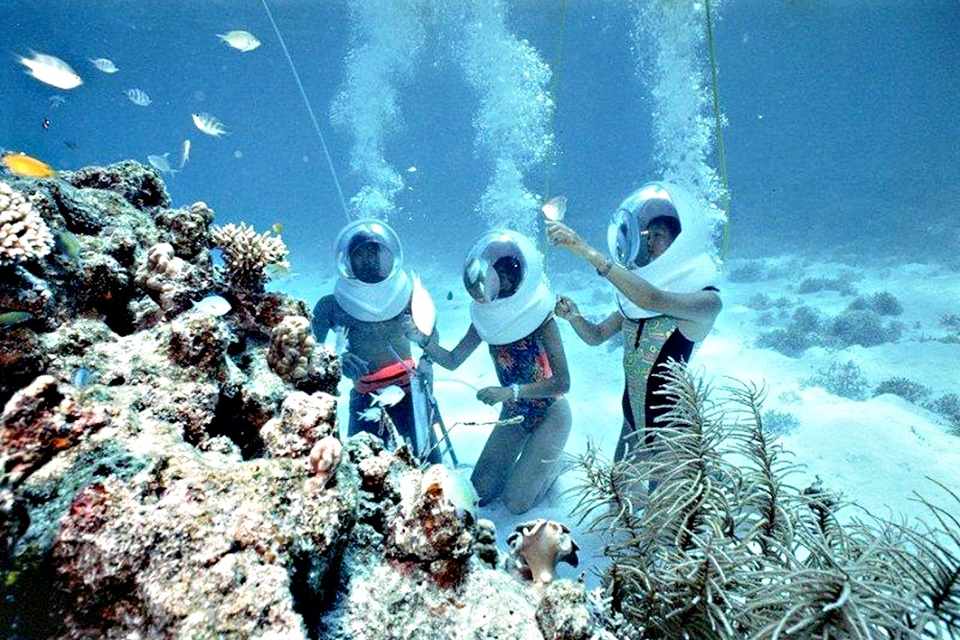 Coming to Phu Quoc, you are not only to discover the beauty spots but also have a chance to experience walking on the sea floor. Under the depth of 5-6 meters above sea level, you will be able to see the rising cliffs, coral walls and more than 200 species of soft hard corals, anemones.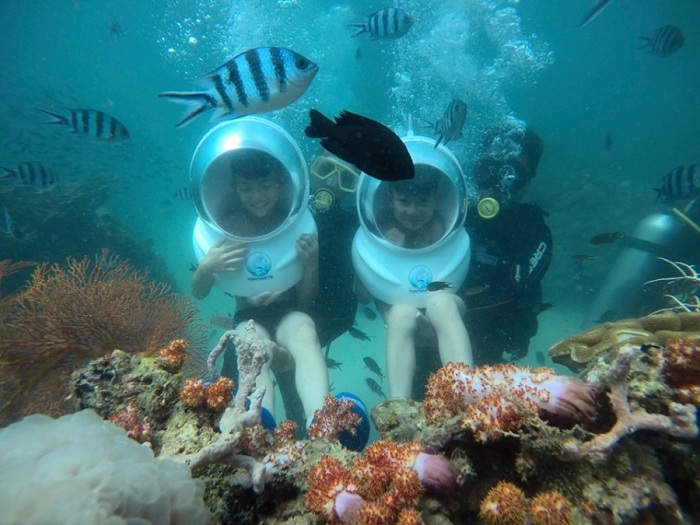 At Seaworld Coral Park, there are also about 100 species of wild fish such as butterflyfish, perch, clownfish, cobia, grouper, cuttlefish, seahorse; with sea creatures such as pearls, sea cucumbers, snails, giant clams.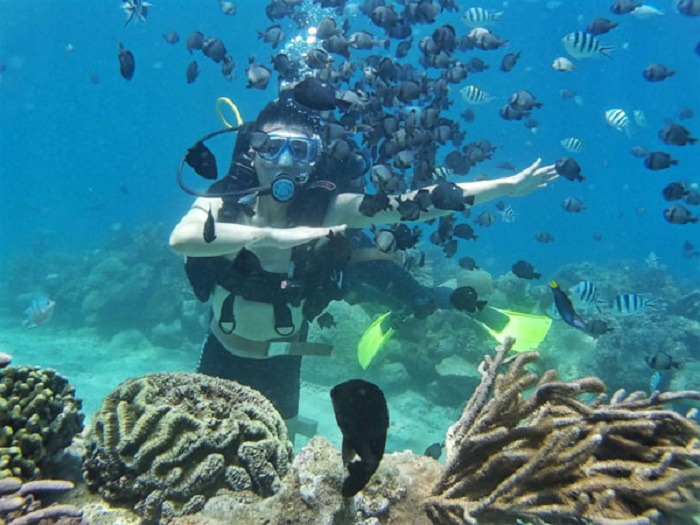 In order to walk under the sea (seawalker), you will wear an astronaut-style hat. This hat will help you breathe normally under the sea. Then, you will be accompanied by a guide to dive slowly until you reach the bottom. A scene appears before your eyes with the colorful beauty of corals and fishes swimming naturally. Step by step walking on the smooth white sand, the two sides of the path are coral reefs along the swinging ocean currents. All create a beautiful picture of vivid water.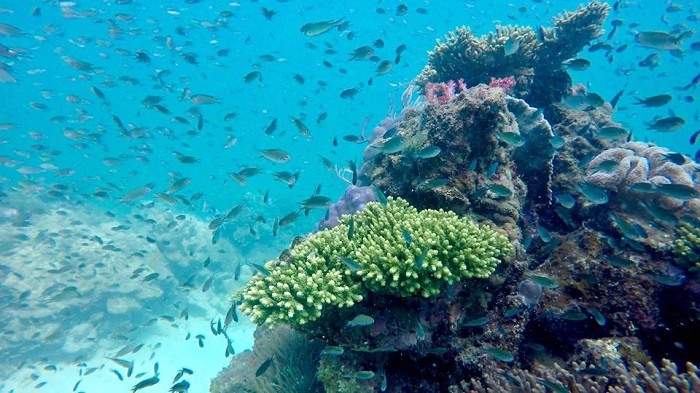 © GrandViet Tour., Co., Ltd. - The Top Inbound Tour Operator in Vietnam organized the biggest number of visitors from Southeast Asia in 2018.
© GrandViet Tour Co., Ltd. - International Tour Operator Licence 01-217/TCDL-GPLHQT.
Copyright © 2006 - 2020. All Rights Reserved.