Experience the feeling of flying on the beach of Da Nang
Not only famous for its beautiful tourist destinations, Da Nang also has many beautiful beaches as well as unique experiences such as flying in the sky, panoramic view of Da Nang sea and Son Tra peninsula.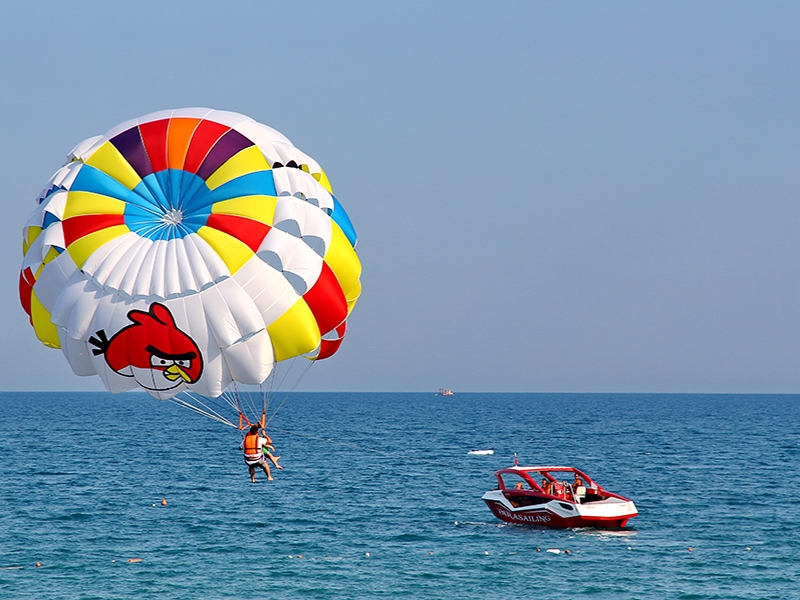 A parachute canoe is an an attractive sea sport that attracts many visitors who love "thrills" from adventure entertainment games. It is not difficult to find canoeing service for parachutes on My Khe beach.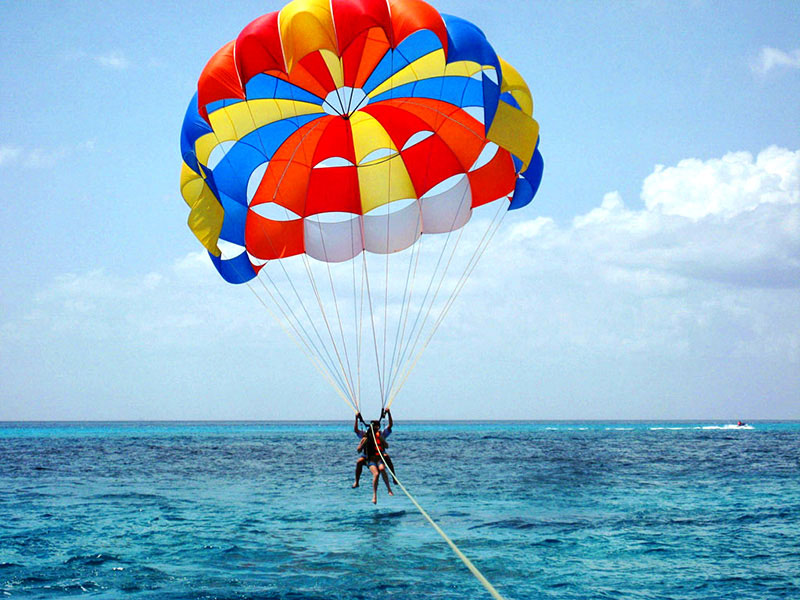 To participate in this game, visitors are equipped with a life jacket to float when "landing" in the sea, a parachute filled with gas attached to the body with seat belts. Parachutes will be pulled from the shore to the middle of the sea with a canoe. When the canoe goes further away, the height of the parachute will increase gradually, so that visitors can enjoy the exciting feeling when watching the panoramic view of Da Nang sea and a part of Son Tra peninsula from above.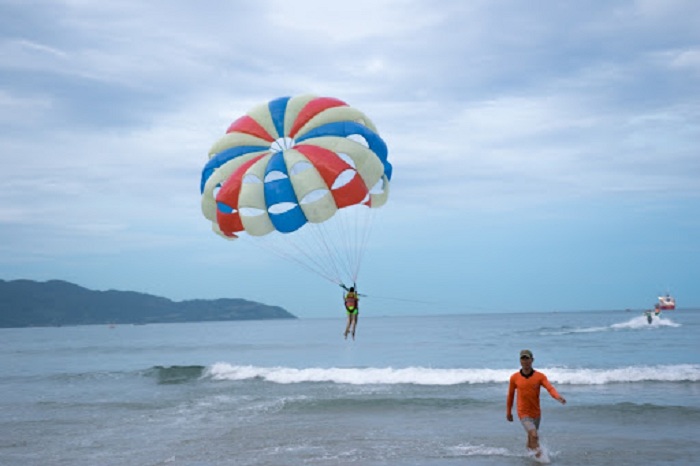 In addition, travelers need to prepare the mentality of courage, the spirit of comfort to be able to enjoy the feeling of flying on the clear, green Da Nang sea.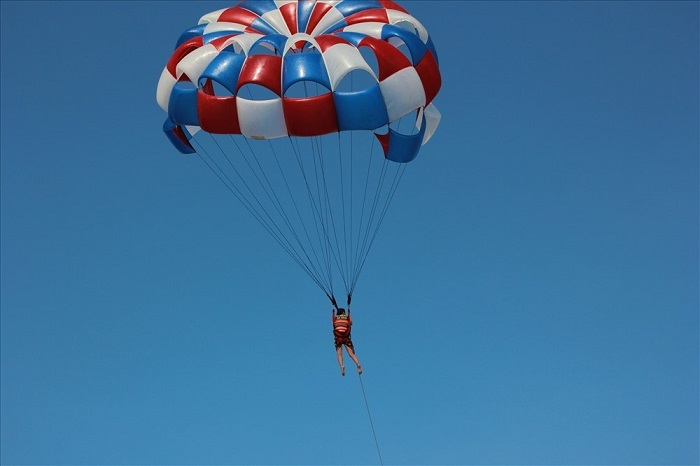 However, the service price here ranges from 500.000VND / person and 800.000VND for two person. Although it is not cheap, the great experience of flying in the sky with the canoeing of the parachute can still attract tourists to Danang.
© GrandViet Tour., Co., Ltd. - The Top Inbound Tour Operator in Vietnam organized the biggest number of visitors from Southeast Asia in 2018.
© GrandViet Tour Co., Ltd. - International Tour Operator Licence 01-217/TCDL-GPLHQT.
Copyright © 2006 - 2020. All Rights Reserved.