Discover the mysterious My Son Sanctuary
My Son Sanctuary is an architectural complex of many Champa temples located in Duy Phu commune, Duy Xuyen district, Quang Nam province, about 70km far from Da Nang City.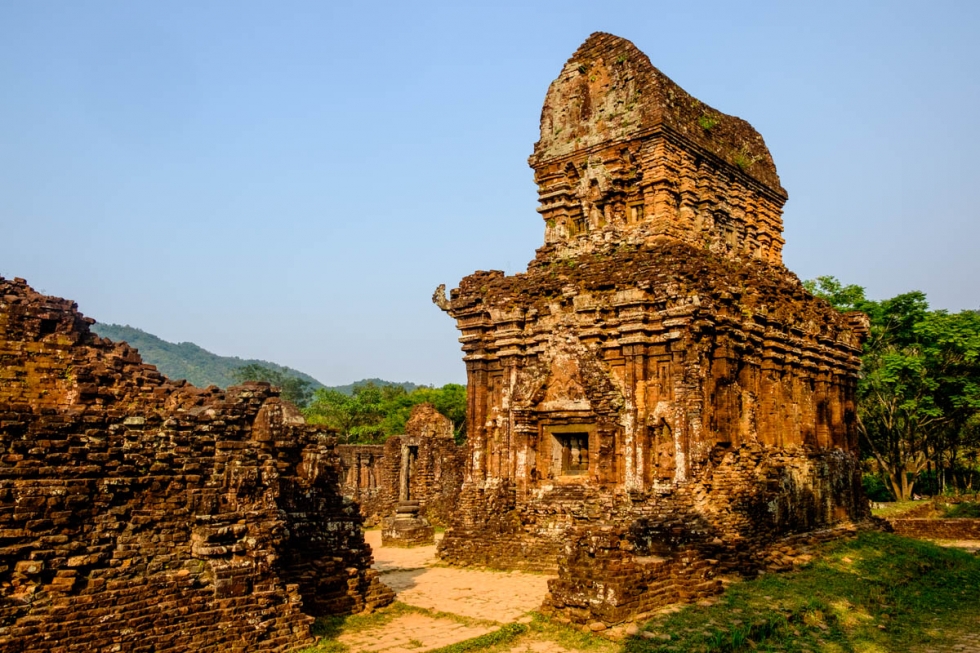 Lies in a narrow valley in Duy Tan commune, Duy Xuyen district, Quang Nam province. This place is 70 Km south west of Danang city, 20Km from The Tra Kieu citadel, 40 Km away from the ancient town of Hoi An. My Son is a group of temple-towers of Cham people. With its great historical and spiritual values, The Complex Cham towers of My Son has been recognized as a world Heritage site by UNESCO in December 1999. Various researchers by archaeologists and architects have revealed that there was only one small wooden temple built by king Bhadresvara I in the late 4th century. In the 7th century, King Sambhuvarman had it rebuilt, using more durable materials. Since then, successive Cham kings had their temple- towers reconstructed as offerings to their gods.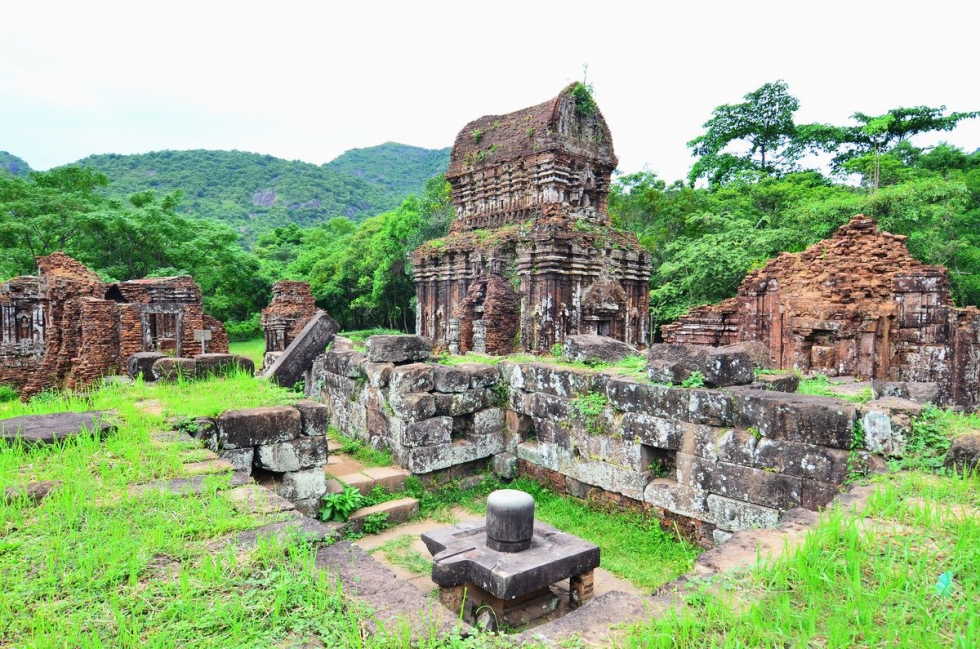 During seven centuries (7th to 14th century), such temple-towers mushrooms in My Son, turning this land into a cultural and religious Center of the Cham kingdom. My Son was a complex of constructions, including different temple-towers and stela in various architecture styles. French researchers have listed some 70 temple-towers here. However, time and war together have taken their toll on these relics. Now, only 20 temple-towers remain almost intact.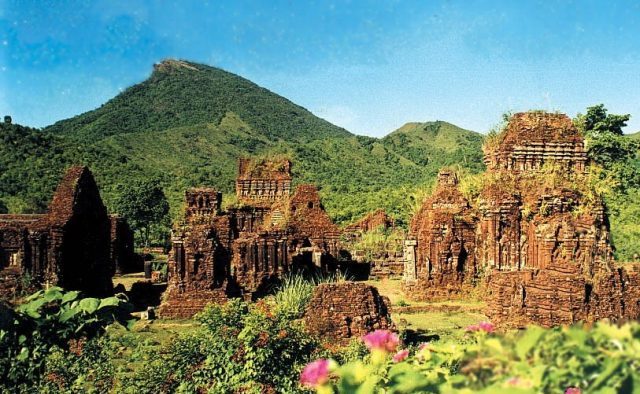 You can choose a half day tour to visit My Son holy land from Danang city or combine My Son sanctuary and Hoi An ancient town in one day trip. My Son sanctuary is an important historical relic which stands for the existence of the Cham kingdom in Vietnam Central for centuries.
© GrandViet Tour., Co., Ltd. - The Top Inbound Tour Operator in Vietnam organized the biggest number of visitors from Southeast Asia in 2018.
© GrandViet Tour Co., Ltd. - International Tour Operator Licence 01-217/TCDL-GPLHQT.
Copyright © 2006 - 2020. All Rights Reserved.