Admire the Golden Hand Bridge in Da Nang
The Golden Hand Bridge ​is a new destination of Ba Na Hill tourist area, officially put into operation in 2018 with a unique and novel design.The bridge was built at an altitude of 1,400 meters above sea level, the total length is about 150 meters, with 8 bridges, the largest span is 21.2 meters.
Not only to admire the beauty of this unique building, here you will be free to admire the spectacular scenery of the surrounding mountains. The feeling of walking on the floating clouds, watching the beautiful scenery below will be a great experience for many visitors.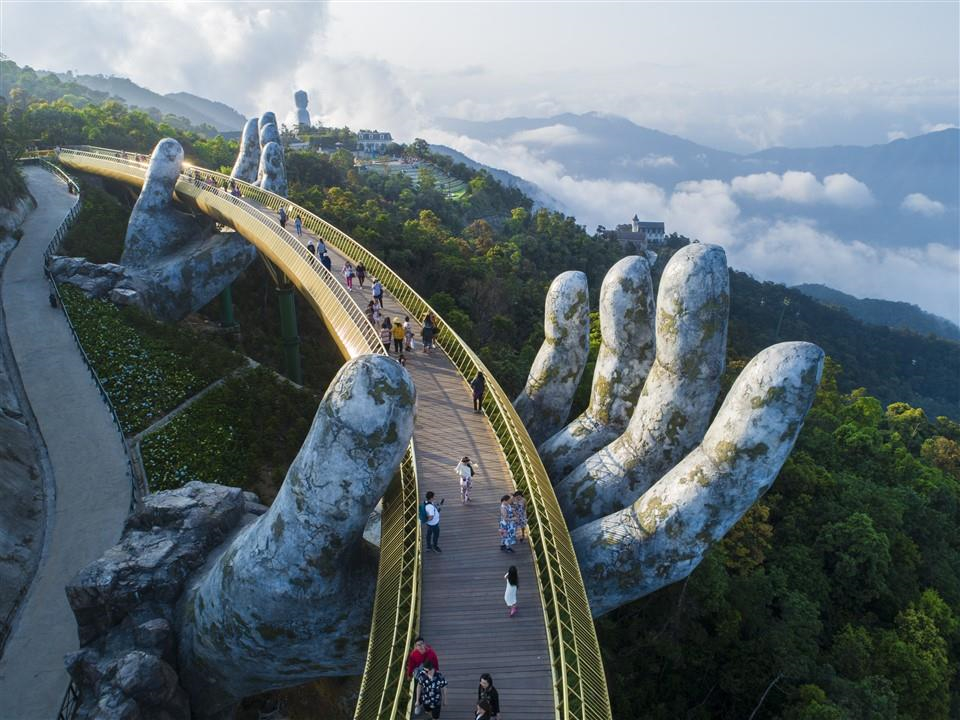 A lot of tourists visit this place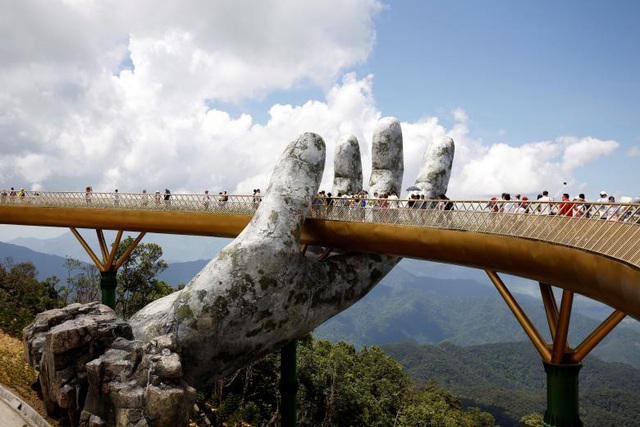 Beautiful picture of Golden Bridge
© GrandViet Tour., Co., Ltd. - The Top Inbound Tour Operator in Vietnam organized the biggest number of visitors from Southeast Asia in 2018.
© GrandViet Tour Co., Ltd. - International Tour Operator Licence 01-217/TCDL-GPLHQT.
Copyright © 2006 - 2020. All Rights Reserved.